The Ultimate 7-Week Mud Run Training Plan: From Couch Potato to Mud Master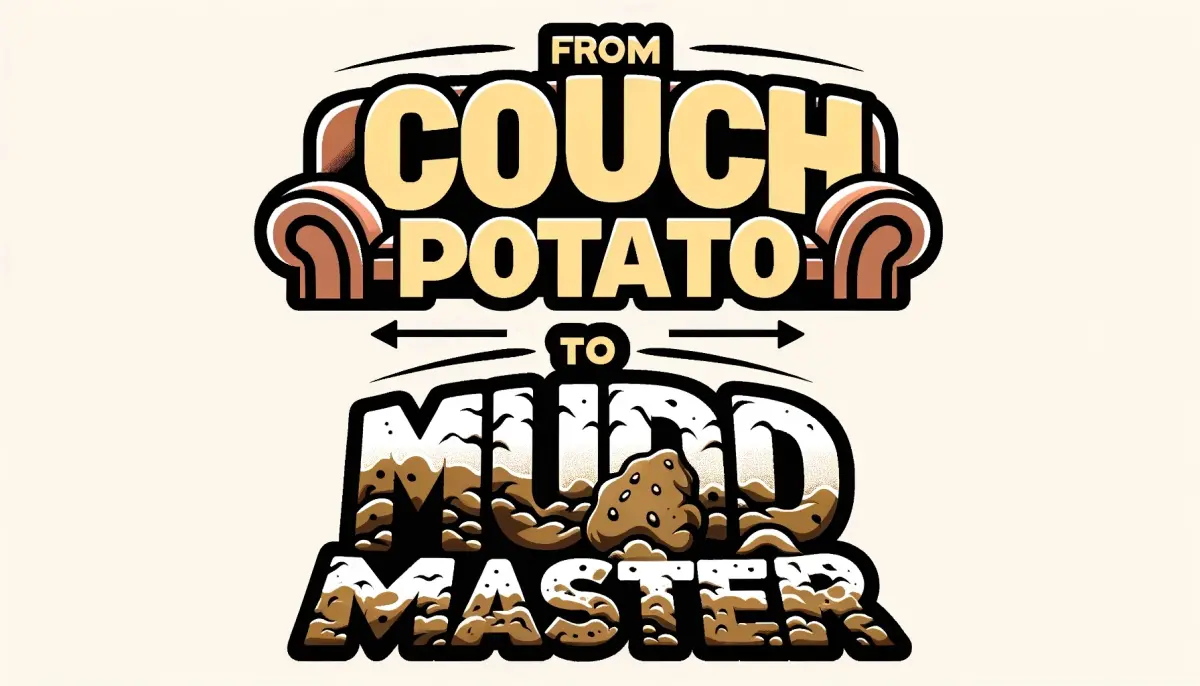 Unlock the secrets of mud run success in just 7 weeks! From foundational workouts to peak performance drills, this guide preps you for muddy glory.
Week 1: The Foundation
Objective: Familiarize yourself with the basics of running and strength training.
Monday: Start with a 20-minute brisk walk. Feel your heart rate gradually increase and your muscles warming up.
Tuesday: Introduce basic bodyweight exercises: 2 sets of 15 squats, push-ups, and lunges.
Wednesday: Rest day. Consider some gentle stretching or yoga.
Thursday: Repeat Monday's walk, but try to incorporate 5 minutes of jogging.
Friday: Strength training again, but add 2 sets of 10 burpees.
Weekend: Active rest. Go for a relaxed walk, swim, or a leisurely bike ride.
Pro Tip: Stay hydrated, and invest in a good pair of running shoes.
Week 2: Building Stamina
Objective: Increase the intensity and duration of your workouts.
Monday: 30-minute jog-walk combination.
Tuesday: Introduce weights: Dumbbell squats, overhead presses, and rows.
Wednesday: Rest day. Maybe a gentle massage?
Thursday: 35-minute interval training. Alternate between 3 minutes of jogging and 2 minutes of walking.
Friday: Bodyweight circuit: squats, push-ups, lunges, and burpees.
Weekend: Explore a hiking trail.
Pro Tip: Start eating a balanced diet. Protein and complex carbs are your friends.
Week 3: Embrace the Mud
Objective: Begin training in muddy and uneven terrains.
Monday: 40-minute trail run. Don't fear the mud!
Tuesday: Plyometrics. Jump squats, box jumps, and tuck jumps.
Wednesday: Rest and recover.
Thursday: Hill sprints. Find a slope and sprint up, walk down. Repeat.
Friday: Weighted lunges and kettlebell swings.
Weekend: Join a local group for a longer trail run.
Pro Tip: Invest in trail shoes for better grip.
Week 4: Strength and Agility
Objective: Focus on agility drills and strength training.
Monday: Agility ladder drills.
Tuesday: Deadlifts, bench presses, and pull-ups.
Wednesday: Rest day.
Thursday: 45-minute run with some obstacles like jumping over benches.
Friday: Core exercises: planks, Russian twists, and leg raises.
Weekend: Attend a mud run simulation if possible.
Pro Tip: Always warm up before your workouts to avoid injuries.
Week 5: Endurance Week
Objective: Long runs and sustained workouts.
Monday: 50-minute continuous jog.
Tuesday: Full-body weight training.
Wednesday: Rest and stretch.
Thursday: Hour-long trail run.
Friday: High-Intensity Interval Training (HIIT) for 30 minutes.
Weekend: Attend a boot camp or obstacle course.
Pro Tip: Monitor your sleep. Recovery is crucial.
Week 6: Peak Performance
Objective: Push your limits.
Monday: Interval sprints.
Tuesday: Heavy weight training.
Wednesday: Active recovery. Maybe swimming?
Thursday: 70-minute trail run.
Friday: Full body HIIT.
Weekend: Climb a rock wall or participate in a similar activity.
Pro Tip: Visualize the finish line.
Week 7: Taper and Conquer
Objective: Reduce intensity and prepare for the big day.
Monday: Gentle 30-minute jog.
Tuesday: Light weight training.
Wednesday: Stretching and yoga.
Thursday: Rest.
Friday: 20-minute brisk walk.
Weekend: It's D-day! Conquer that mud run.
Pro Tip: Trust your training. You've got this.
After seven weeks of dedicated training, you'll be more than prepared to face any mud run that comes your way. Remember, it's not about how fast you finish but about the journey and the challenges you overcome. Celebrate your hard work, dedication, and newfound mud mastery. Onward, mud warrior!