Conquering the Maniacal Challenge: A Deep Dive into Rugged Maniac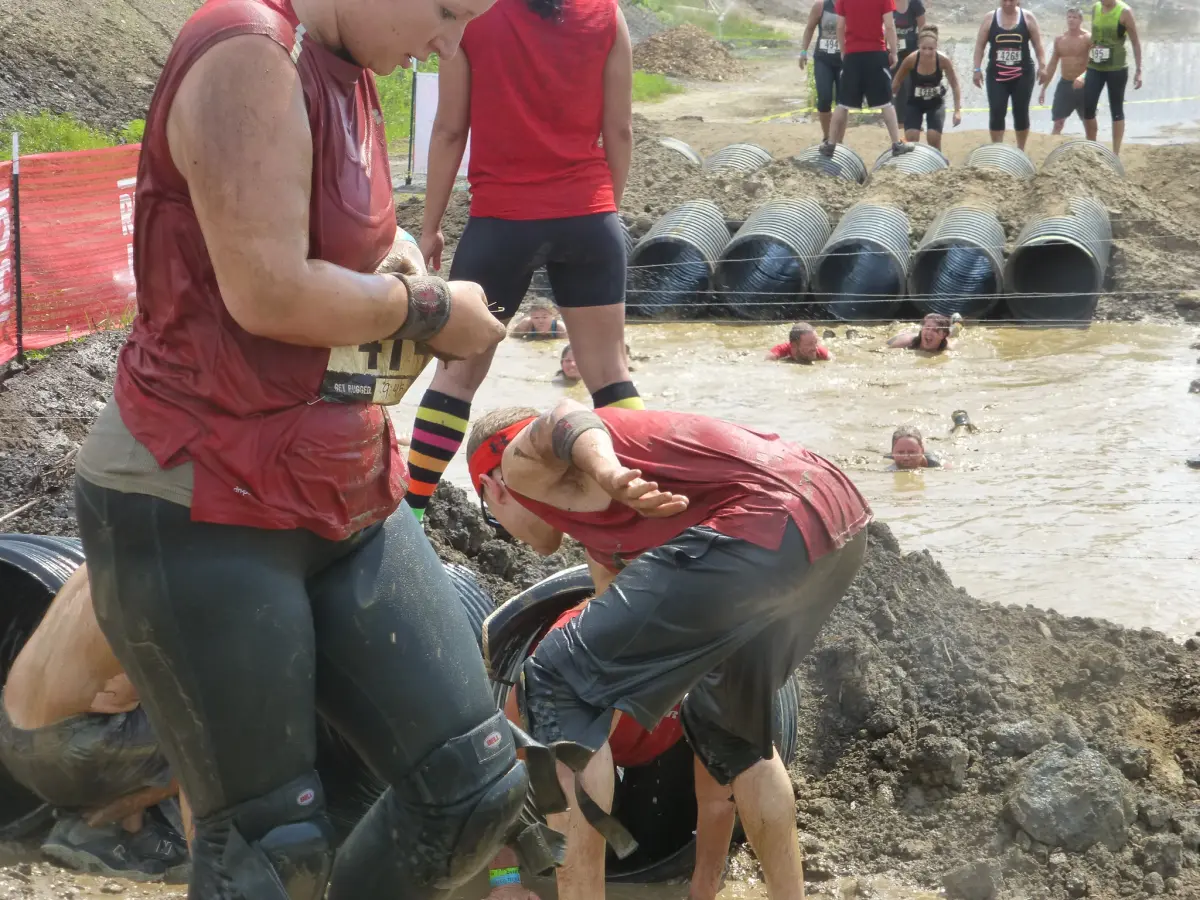 The Rugged Maniac is not your average obstacle course race (OCR); it's a celebration of tenacity, camaraderie, and the indomitable human spirit. With its inception in 2010, Rugged Maniac has redefined the OCR landscape, showcasing a perfect blend of physical challenge and rollicking fun.
One of the hallmarks of Rugged Maniac is its diverse array of obstacles, each designed to test your mettle in unique ways. Here's a glimpse into the gritty and exhilarating world of Rugged Maniac's obstacle arena:
Frog Hop:
Leap across floating lily pads, testing your grace and accuracy to avoid a watery misstep.
The Warped Wall:
Conquer the 11-foot wall with a running start, channeling your inner X-Games athlete.
Accelerator 3.0:
Slide down the gigantic Mount Maniac waterslide, an adrenaline-pumping descent into splashy fun. ... and the list goes on, each obstacle with its own tale of challenge and triumph.
But Rugged Maniac is more than a race; it's a community. It's where individuals transform into Maniacs, tackling fears and pushing boundaries, together. From the elite athlete to the first-timer, everyone is united by a common goal - to conquer the maniacal challenge and revel in the shared achievement.
Moreover, Rugged Maniac reflects a culture of inclusion and support. The ethos of 'Maniacs don't leave Maniacs behind' resonates through the event, fostering a sense of belonging and teamwork.
The event also holds a mirror to the broader human experience. It encapsulates the essence of perseverance, the joy of achievement, and the beauty of shared struggle and triumph.
In conclusion, Rugged Maniac is more than an OCR event; it's a testament to human resilience and the joy of collective accomplishment. Through every splash of mud and cheer of encouragement, it embodies the spirit of adventure and community that makes life a thrilling race worth running.